International NGO Day
On the occasion of International NGO Day on February 27, 2023, Mécénat Servier reaffirms its commitment to international solidarity. "While humanitarian needs in the world are ever more pressing, we are mobilizing to support local communities in a targeted cooperation approach," says Corinne Massin, Director of Corporate Philanthropy and General Delegate of Mécénat Servier Charity Fund.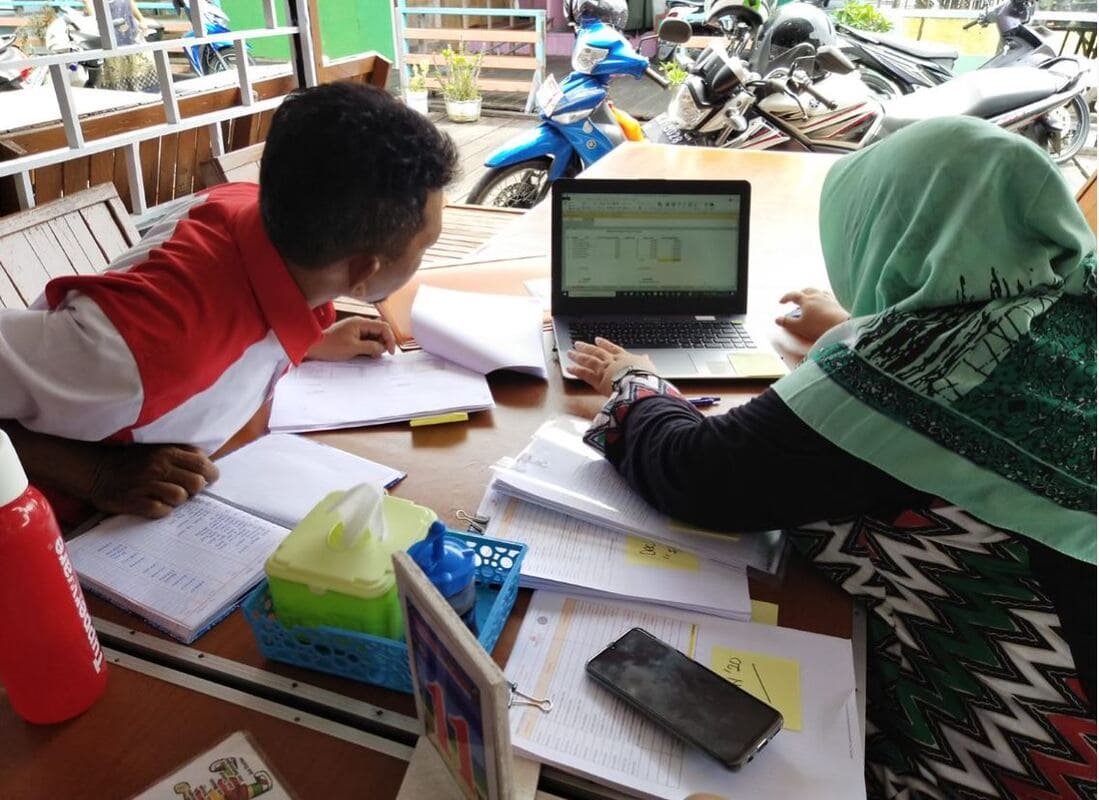 Since its creation, the Charity Fund has partnered with major NGOs to meet the needs of vulnerable populations in Latin America, Asia and Africa.
NGO TECHO: a roof for all
The TECHO NGO deploys emergency housing programs to reduce homelessness and vulnerability in the slums of South America. The aim of this project is to finance the construction of 34 houses in 8 countries in Central and South America where the Group is present. 
"The partnership with Mécénat Servier is very important for TECHO because it contributes to the achievement of our goal: that no one lives without a roof over their head. Thanks to this collaboration, we have provided decent housing to 34 families, built 4 health structures and a community center in 8 countries in Latin America and the Caribbean. Since poverty is multidimensional, improving the lot of vulnerable families is only possible if the different aspects of human development are addressed simultaneously and comprehensively." – Patricia Tatis, Chief Financial Officer, TECHO
"I believe that helping people in need is everyone's responsibility. I was part of a team that built a small house in Medellín for a family in great difficulty. This was the fifth solidarity initiative of my career and the first with Mécénat Servier. This type of commitment is very motivating and particularly fruitful both for the people who receive our support and for ourselves." – David ERAZO, Servier Colombia employee, HR Compensations and Benefits Officer
NGO Planète Urgence: a long-term cooperation
Since 2018, Mécénat Servier has also been a partner of the NGO Planète Urgence, dedicated to the protection of ecosystems and support for local communities. The scheme set up within this framework allows Group employees to carry out a two-week international solidarity mission during their vacations each year. No less than 62 Group employees have already committed themselves since January 2018 via a Congé Solidaire® with Planète Urgence. They thus contribute to disseminating their skills and know-how throughout the world. 
"Our partnership with Mécénat Servier is a long-term one, which is essential. Sustainable development issues are written over a long period of time, particularly when it comes to training, acculturation of stakeholders, changes in practices, etc. This transfer of skills helps local populations to increase their resilience in the face of climate change and the destruction of their environment. Beyond the impact in the field, we are also convinced that these actions enable each employee to gain in openness to others and in adaptability. Mécénat Servier was the first partner to mobilize its employees around the world." – Amandine Hersant, General Manager of Planète Urgence 
"My mission consisted in coaching sales techniques and training in strategy for Natural Wild in Cambodia, an entity specialized in the sale of sustainable agricultural products from rural communities. I facilitated conferences and role plays, conducted sales analysis before presenting my recommendations. I had an unforgettable time because I love helping people. I also discovered a new country, a new culture and made new friends. I left a part of my heart there. I am infinitely grateful for the opportunity that was given to me and am very eager to repeat the experience." – Olha Kukulenko, Servier Ukraine employee, Medical Representative
More than ever, Mécénat Servier shows its determination to contribute to the improvement of living conditions.
Similar articles