Mécénat Servier celebrates the 1000th operation of the Cuomo Cardiopaediatric Center
Mécénat Servier and the association La Chaîne de l'Espoir, partners since 2016, celebrate the 1000th open heart operation of the Cuomo Cardiopaediatric Center (CCPC) in Dakar.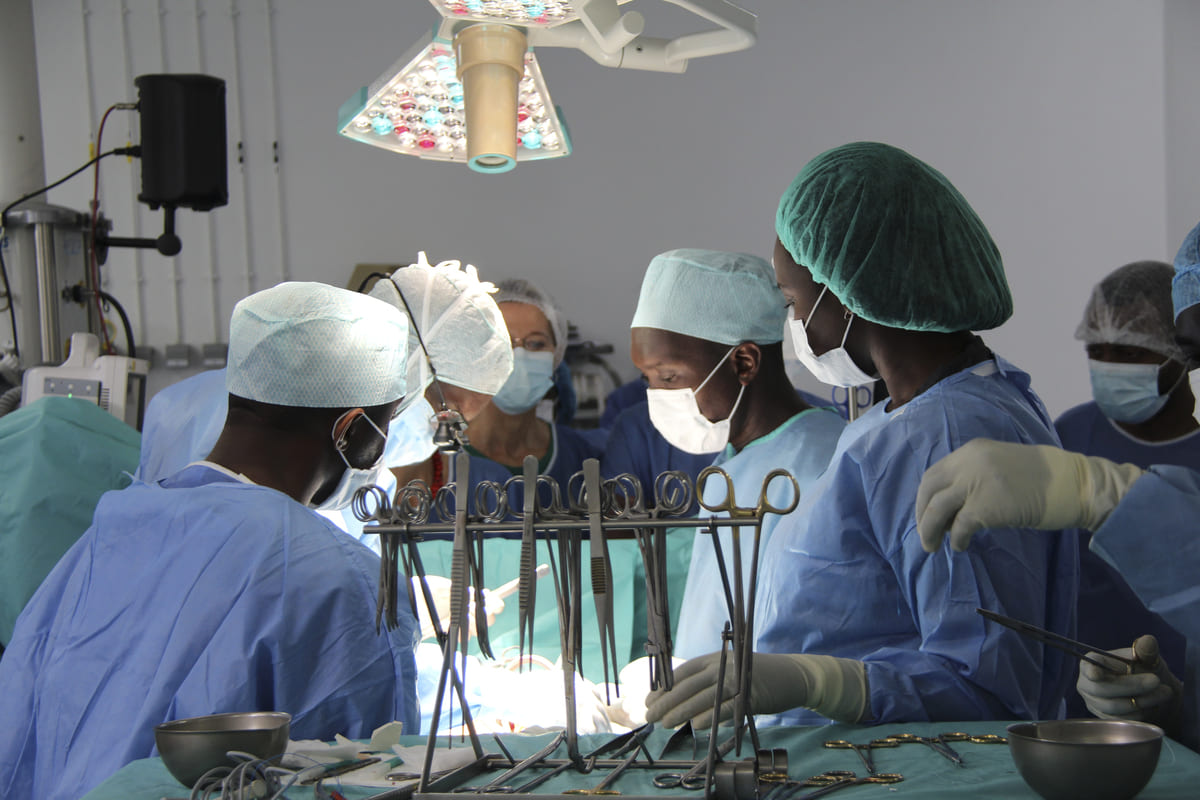 On February 28, the CCPC welcomed all of its historical partners to celebrate the Center's 1000th operation. The partnership between Mécénat Servier Charity Fund, the Chaîne de l'Espoir and the Fann Hospital in Dakar aims to train Senegalese pediatric cardiac surgery teams and to provide care for children who are unable to finance their operations and hospital stays. 
Since 2017, 10,921 consultations have been performed at the CCPC, which is becoming a center of excellence in cardiac surgery, in Senegal and in West and Central Africa.
"My last stay at the Cuomo Cardiopaediatric Center in Dakar allowed me to see the total autonomy of the local medical teams, who have the capacity to operate not only on Senegalese children, but also on those from the Sub-Region. Mécénat Servier is proud to have contributed to the training of Senegalese health professionals and to the care of the most destitute children by ensuring their access to open-heart surgery"'. –  Corinne Massin, Director of Corporate Philanthropy at Servier.
It is a successful gamble thanks to the generosity of various partners, as stated by Prof Alain Deloche, Founder of La Chaîne de L'Espoir association: "The celebration of the 1000th operation is the result of a long journey that began more than 7 years ago. With the mobilization of all, a chain of skills was set up so that the Cuomo Center premises has become the Center of reference with regional influence. During this ceremony, it was very moving to see children who had been operated on and who have now become adults. We were able to bring hope to families who have suffered, and this feeling motivates us to remain mobilized because vast medical needs remain."