Skills-based sponsorship: 20 years of commitment to solidarity
Although the origins of philanthropy (Mécénat) go back to Antiquity, it was not until the early 2000s(1) that the skills-based sponsorship scheme was formalized in France, and it will soon celebrate its 20th anniversary. Here is a look at a solidarity initiative that is attracting more and more companies and employees.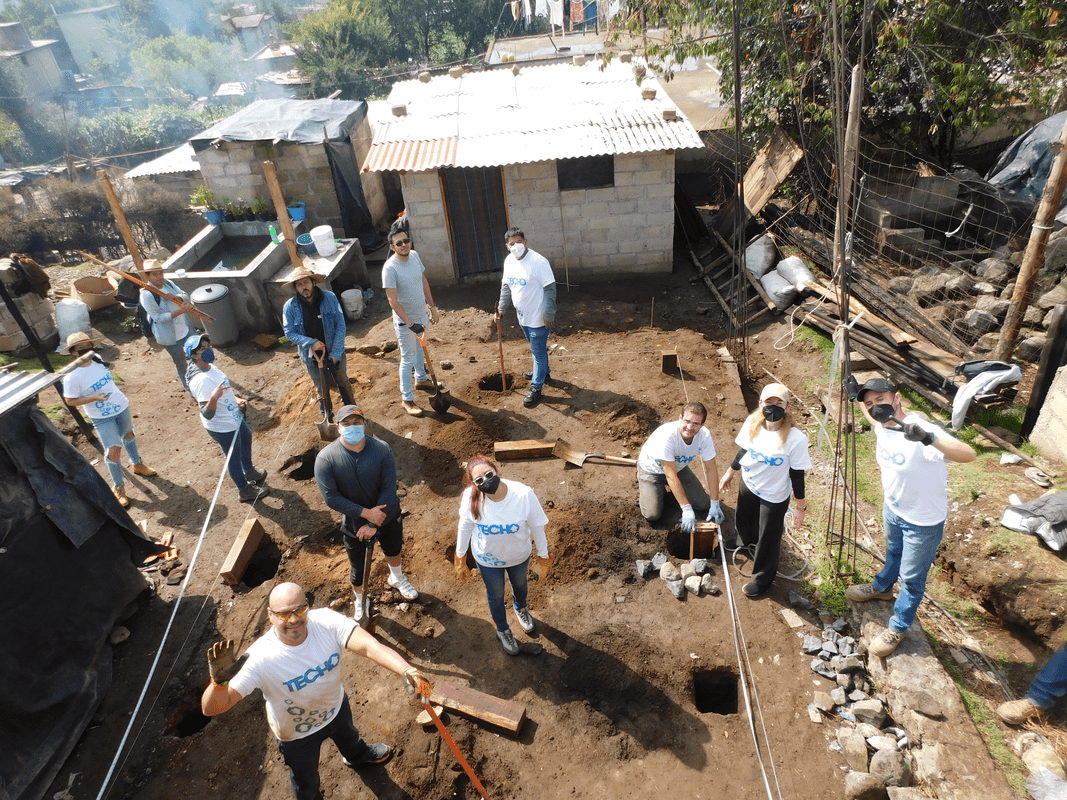 On the borderline between individual and collective commitment, skills-based sponsorship is defined as the donation of personal or professional know-how by volunteer employees, during their working hours and with the agreement of their company, for the benefit of general interest organizations. Each company is free to define the category of employees concerned and the number of days granted.
At Servier, employees with permanent or fixed-term employment contracts of at least one year can invest four days a year in the partner associations of the Mécénat Servier Charity Fund, two of which are donated by the company. Launched in 2017, the initiative was an immediate success.
A WIN-WIN COMMITMENT 
"Skills-based sponsorship meets the new aspirations of employees, who want to give more meaning to their work," says Corinne Massin, Director of Corporate Philanthropy and General Delegate of Mécénat Servier Charity Fund. "Companies have taken this expectation on board by offering them various commitment schemes, including skills-based sponsorship, in line with their values and their social responsibility. For their part, the beneficiary associations gain access to skills that are not in their field of expertise, as well as to a pool of potential future volunteers".
For the three players in the program, the figures(2) speak for themselves. Among employees, 77% say they are more attached to their company and 37% believe that skills-based sponsorship has motivated them in their work. 11% of managers of companies with more than 50 employees have already set up a skills sponsorship program, and 30% are considering doing so. Finally, almost all (97%) of the associations that have welcomed an employee in skills-based sponsorship say they are satisfied and 83% consider that it plays a structuring role in their development.
A VARIETY OF MISSIONS
To facilitate their employees' involvement, most companies offering skills-based sponsorship have set up a dedicated platform. This is the case for Servier, whose Let's Volunteer website, managed by the Mécénat Servier Charity Fund, offers more than 25 skills-based sponsorship projects in various fields (culture, education, health, community life), not to mention projects currently underway.
Examples of partner associations include the Juan XXIII Roncalli Foundation (Spain), which promotes the inclusion of disabled people through work, the Life Project for Youth (LP4Y) association, which accelerates the professional integration of young people in situations of exclusion in Egypt and Lebanon, the Hungarian Real Pearl Foundation, which aims to abolish child poverty, and, in France, the Le Rocher Oasis des Cités association, which implements educational, social, and cultural actions with the inhabitants of urban neighborhoods in difficulty. 
A FIRST STEP THAT CAN CHANGE A LIFE
Finally, it should be noted that skills-based sponsorship is different from volunteering, which is an individual approach that consists of giving one's personal time. An employee can thus combine a volunteer commitment with skills-based sponsorship. "Sometimes," notes Corinne Massin, "skills-based sponsorship is the first opportunity to discover a commitment to solidarity, which marks the first step towards volunteering. The company thus plays a revelatory role, allowing the employee to align his or her involvement as an employee and as a citizen".
And what about you? Have you already considered skills-based sponsorship?
(1) Aillagon Law of August 2003.
(2) Source: 2nd Barometer of skills-based sponsorship, 2020 edition, carried out by IFOP at the request of the Alliance pour le Mécénat de Compétences. 
Similar articles