Ukraine solidarity: a look back at the projects supported by Mécénat Servier
In March 2022, Servier pledged 12 million euros through the Mécénat Servier Charity Fund to support humanitarian action in Ukraine. In December, Mécénat Servier made an initial donation of 1.2 million euros to the assistance fund set up by the French Ministry of Europe and Foreign Affairs to meet emergency humanitarian needs. At present, Mécénat Servier has identified six projects headed by humanitarian organizations working locally. As a health care company, the Group will work toward rebuilding the country's medical infrastructure to ensure that Ukrainians have access to health care throughout the country.
8.2 million euros allocated to United 24, the country's Official Reconstruction Fund
Mécénat Servier has donated 8.2 million euros to United 24, the official humanitarian fund for rebuilding Ukraine. This sum will be allocated to two large-scale projects in the northern part of the country, an area hit particularly hard by the conflict:
7.8 million euros will be used for rebuilding hospitals in Chernihiv. A total of 23 specialty units will be built to accommodate and care for 60,000 patients.
369,000 euros will go towards rebuilding the Bovarsky general medical facility in the village of Bogdanivka, north of Kiev. This new facility will be able to provide care for over 5,000 people.
Construction and renovation works will be carried out over several months.
470,000 euros for the Krona Charitable Foundation
Mécénat Servier has teamed up with this charitable organization and will take part in two important projects:
– Mécénat Servier will provide 313,000 euros to finance the opening of a wing dedicated to Neurosurgical Oncology at the National Cancer Institute in the Ukrainian capital. This new department will increase access to care for the more than 400 patients hospitalized per year, and over 1,200 who receive out-patient care. Patients will thus benefit from a wide range of specialized care, including surgery, radiation treatments and chemotherapy.
In addition, 157,000 euros will go towards the purchase of a PANORAMIC scanner for the Okhmatdyt pediatric hospital. This acquisition will make it possible for thousands of children with cancer to be treated more effectively.
117,000 euros donated to "La protection civile"
Mécénat Servier has donated a bone densitometer of a value of 40,000 euros to the Kharkiv hospital, located in an area severely affected by the conflict.
This device is used to screen for, detect, and monitor osteoporosis.
Installation will be completed following renovations to the hospital, which was damaged by bombings.
In the Medvyn region, south of the capital, where people have no access to medical care, Mécénat Servier has donated 77,000 euros to "La protection civile" to purchase two vehicles and two teleconsultation kits. This has made it possible to improve the general and specialized care of patients unable to leave their homes.
An inauguration was held on October 4, 2023 with Gaël Vayssière, ambassador of France to Ukraine in attendance, as well as representatives from Ukrainian authorities.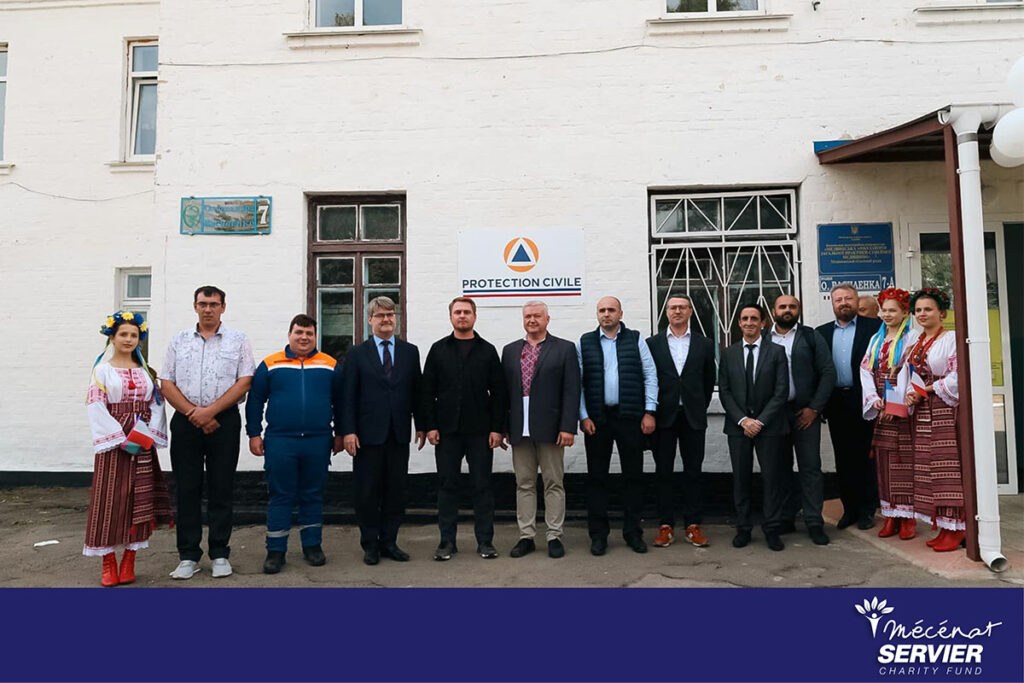 Similar articles