When creative art comes to the hospital environment
Last February, Mécénat Servier launched a call for projects to support innovative initiatives that promote access to culture for young hospitalized children. The selection committee chose the association Art dans la Cité as the winner, in particular for its "Illuminart" project.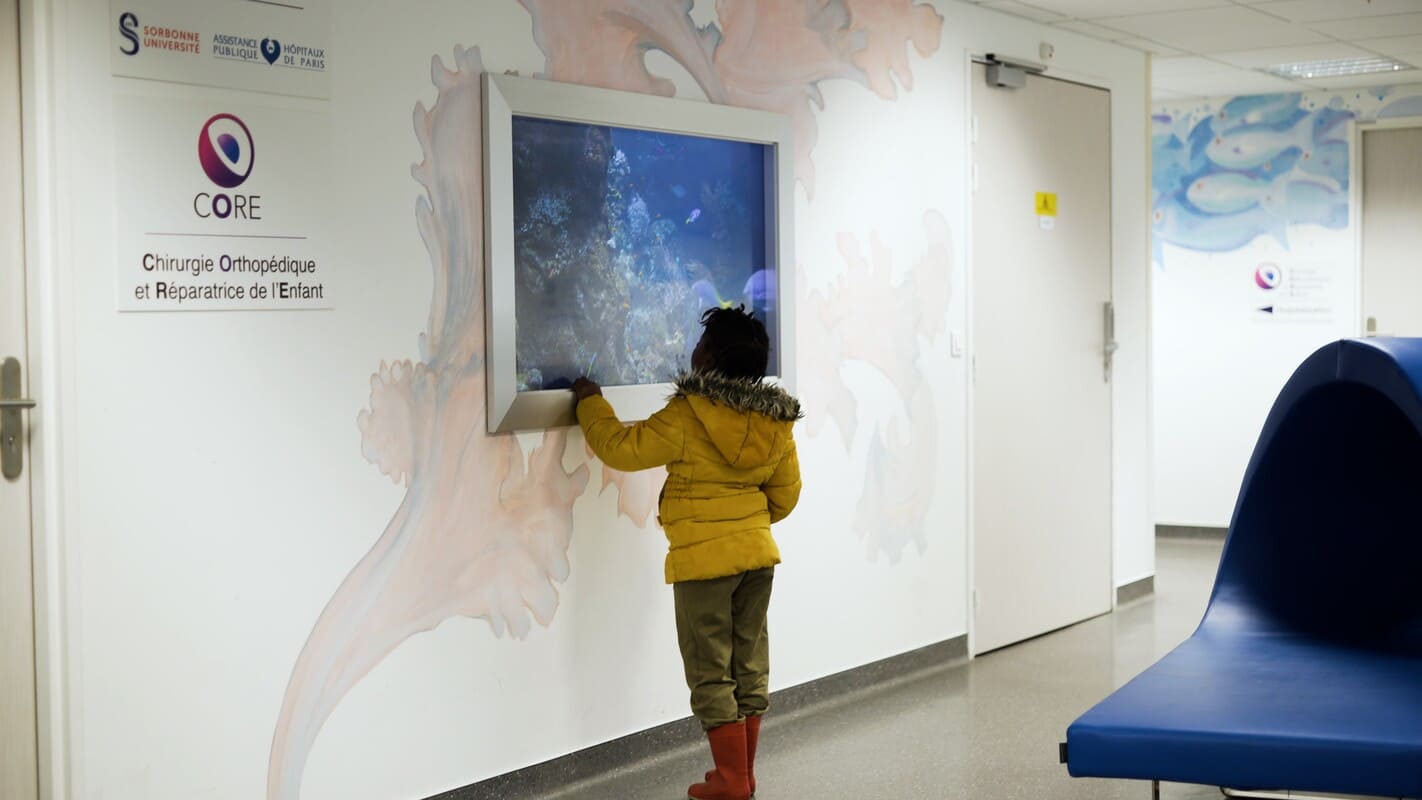 Founded in 1999, Art dans la Cité aims to introduce contemporary visual arts to hospitals with the help of emerging or internationally renowned artists who come in residence. Its ambition is to improve the spaces, to contribute to the well-being of the patient, to accompany his reception and his stay, as well as the working conditions of the personnel.
Mécénat Servier supports the "Illuminart" project, an innovative, educational and cultural program for the hospital. This project places large format digital artworks in the hospital's pediatric rooms and spaces. In addition, this project allows the artist to come and meet the young patients in order to create an original work with them, thus giving the patient the opportunity to express himself and to escape into the artistic world.
"A beautiful adventure that is starting" underlines Rachel Even, General Delegate of the Association Art dans la Cité.  Professor Raphaël Vialle, Head of the Department of Orthopedic and Reconstructive Surgery for Children, Armand Trousseau Hospital, APHP – Sorbonne University and President of the association Art dans la Cité, adds: "I would like to thank Mécénat Servier which, through its support, will enable us to develop new content, to pay the artists and to evaluate the impact of our "Illuminart" project on our patients and all our stakeholders".
Similar articles