Mécénat Servier joins forces with Fondation Culturespaces to help children access artistic and cultural education
Mécénat Servier is delighted to join forces with Fondation Culturespaces and thus actively participate in fighting inequalities in access to art and heritage through their "Art in Immersion" program.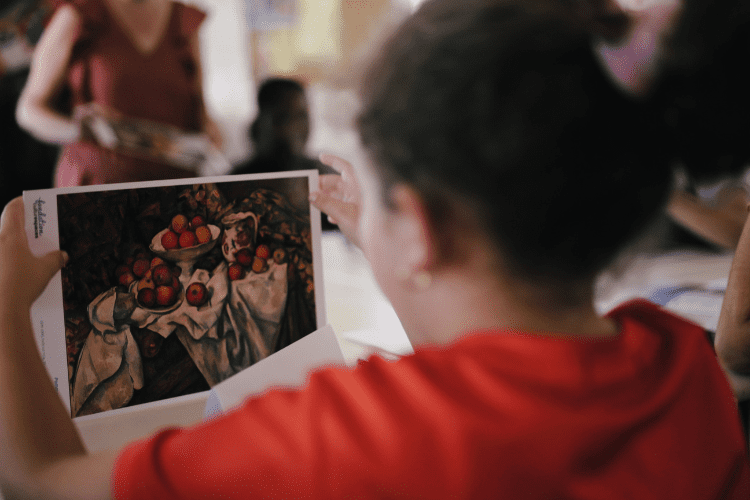 This partnership marks the beginning of the Charity Fund's commitment to culture and access for all children to a cultural, immersive, and inspiring education. According to Corinne Massin, Director of Corporate Philanthropy and General Delegate of the Mécénat Servier Charity Fund, "access to culture is a guarantee of openness to new horizons, a reminder of the past to imagine the future". 
Founded in 2009, Fondation Culturespaces designs and implements artistic and cultural education programs for children made vulnerable by illness, disability, or social insecurity. 
Each year,  Art en Immersion, one of the foundation's national programs, aims to promote access to artistic and cultural education for 7,000 such children between the ages of 5 and 12, using the potential of immersive digital art as a means of transmission. "Art and artistic and cultural education can have a number of benefits for the children we reach out to who are in precarious situations", underlines Bianca Ciampolini, Project Manager at Fondation Culturespaces. 
This program enables children to discover the world of an artist in a fun and original way, to create close ties with his or her work, and to awaken their creativity and curiosity. "This program helps them work on other skills and knowledge, such as the development of self-confidence […]. And it also helps in the fight against dropping out of school" adds Ciampolini.
This year, the children will have the opportunity to discover the work of Paul Cézanne.
Similar articles